Tech across Ohio - Jennifer Simon, Director of the Ohio University Innovation Center. Photos | Ben French Jennifer Simon, Director of the Ohio Univer
Q&A: OU Innovation Center chief talks about why region is a great place to live and work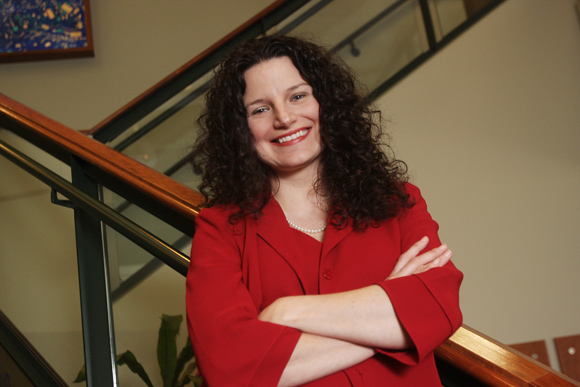 Jennifer Simon, Director of the Ohio University Innovation Center. Photos | Ben French
Since its formation in 1983, Ohio University's Innovation Center has nurtured more than 80 companies, creating more than 1,000 jobs. The university itself has helped develop nine spinoff companies from university-invented technology. And faculty and staff are responsible for the startup of another 27 companies. Today, the OU Innovation Center -- the state's first university-small business incubator -- is home to 13 startups with big plans for the future. hiVelocity recently caught up with Center Director Jennifer Simon to find out what gives southeastern Ohio its entrepreneurial chemistry.

Ohio's economic landscape's been changing quite a bit -- some of the older industries are struggling a little bit, new industry's springing up. How has that changed the focus of what the Innovation Center does?
It really hasn't changed it. We have stayed on course as we support the main focuses that we have here: information technology, biosciences and alternative and sustainable energy. Those have been our focuses for a number of years. In addition, we have a number of companies around transportation technology that are here, and so we haven't strayed. Within each industry there's been some change, but we're here to support all of it, and we've been able to keep up and adapt services and facilities to meet the needs.